English content
ISIS slaughters two Christians in Gilbana in western Sinai, a new crime in an ever-growing record of religious prosecution of minorities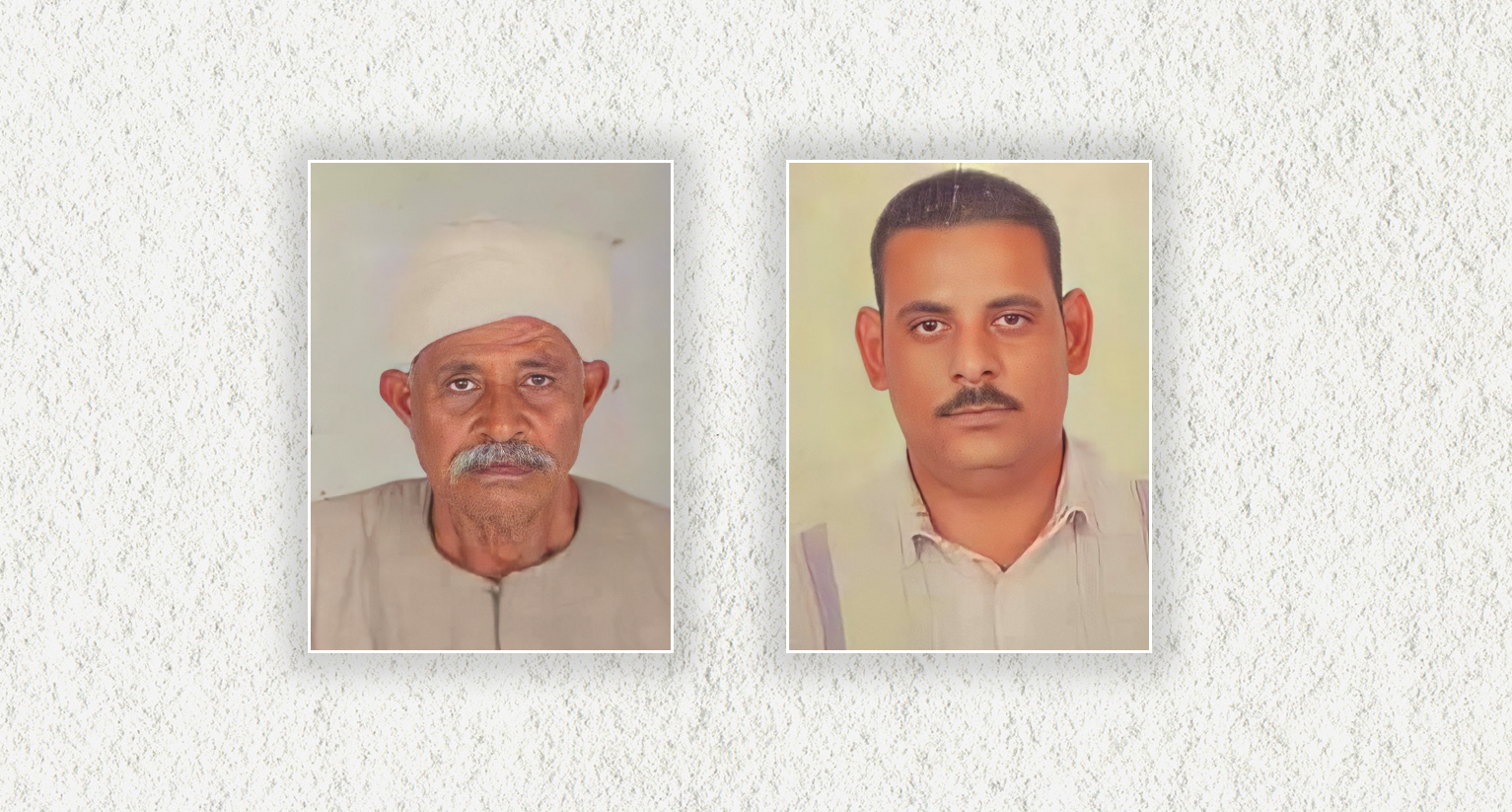 ISIS slaughters two Christians in Gilbana in western Sinai, a new crime in an ever-growing record of religious prosecution of minorities
London - 5 September 2022 - The Sinai Foundation for Human Rights stated today that information, interviews, and videos it exclusively acquired confirm that members of the ISIS-affiliate group, Sinai Province, likely slaughtered an elderly man and his son last Monday, 29 August 2022, in Gilbana in western Sinai, because of their Christian faith.
In a new incident of religious prosecution that represents the continuation of the pattern of abuses based on belief in Sinai, ISIS killed a Christian civilian called Salama Wahib, 70, and his son Hany Salama Wahib, 39. The information gathered by the foundation through interviews conducted with two local civilians and a relative of the victims' showed that it is apparent and definitive that the victims posed no threat to ISIS members, as they were civilians uninvolved in the conflict who did not relinquish their immunity granted to them by laws of conflict as civilian, and that their murder was based on their religious identity. Consequently, their murder is a grave violation of the rules of the International Humanitarian Law in a similar way to other such murders documented in Sinai by international and local organizations in previous years.
Ahmad Salem, the executive director of the Sinai Foundation for Human Rights, said: "The murder and enforced disappearance of Christians can only be describes, whether by Egyptian legal or constitutional standards, or international standards, as murder based on religious identity committed by armed groups against members of a religious community with the aim of disposing of and terrorizing members of said community, and they cannot be taken lightly or considered as individual behavior or normal criminal acts."
According to a statement made by a relative of the victims' to the foundation team:
"Amm Salama and his son Hany lived in Qantara Gharb in Ismailia, but their land was in Gilbana, Sinai. On the day of the incident, they were going to see their land and work for a while, like usual. They had been there on Friday 26 August 2022 to check on the farm after what happened in Gilbana between the military and terrorists, and they got back safely. On 29 August 2022, Hany had agreed with his wife to call her at 8 PM to let her know he was fine and he was planning on returning to Qantara Gharb the next morning with Reverent Salama. When Hany's call was late, his wife called him. The call was picked up, but no one answered her, then the phone was switched off. Hany's wife was worried, so she called his neighbors in the farm and people who went with them there, so the neighbors went to the farm and kept calling on Amm Salama and Hany, when no one answered, they got scared and left."
He added: "We were very worried and decided to move, so we reported what happened at a military checkpoint south of Gilbana and they called and reported the military. Afterwards, we received a call from National Security and the military, but it was late so they told us they could not move inside Gilbana then because it was late and raids at night were prohibited because of explosive devices. But there was an officer called "I. N.", a valiant officer, who took a military force and decided to go to the house in Gilbana on his own personal responsibility and people from our family went with him to take him to the house. When they reached amm Salama's house, the doors were unlocked and mango baskets were put there but no one was inside, so the officer said he could not go into the farm at night, and it was better to go in the morning because of explosives."
"On the morning of 30 August, two members of our family went to amm Salama's house in Gilbana, they arrived early but could not find amm Salama and Hany at home, so they did not go into the land and decided to wait for the military to arrive because they were sure something bad had happened. When the military arrived, they went into the farm and found amm Salama and Hany under a large mango tree with their hands tied behind their backs and their feet tied as well. It was apparent from the torture marks on Hany's body that he was not immediately slaughtered like his father, and that he had tried to fight because his body was full of stab wounds and signs of torture. I cannot forget the scene and Hany's children crying in front of me. Those who killed them are demons on earth. An old man who did nothing wrong, and elderly whose age was not respected. They were mercilessly slaughtered like Christians are slaughtered in Libya. They were not decapitated but slaughtered from vein to vein. But then again, they are not martyrs for nothing. If not for those people, there would not be martyrs. They are in a better place now; we are the ones suffering from losing them. I want your word now. I have a piece of land there, and if anything happens to me, write about me and publish my photo."
Later, the Ismailia Diocese published a statement on 31 August 2022 about the incident where it is stated that the two victims were found slaughtered on their farm in the operations area in Gilbana, and their bodies were collected from Abu-Khalifa emergency hospital in Qantara Gharb, and their funeral was held in St. Markos church in the same town on the evening of Tuesday, 30 August 2022.
The Egyptian constitution stresses the right to life in articles 59 and 60, stating that: "Every person has the right to a secure life. The state shall provide security and reassurance for citizens, and all those residing within its territory." and that: "The human body is inviolable. Any assault, defilement or mutilation thereof is a crime punishable by law."
The International Humanitarian Law offers civilians clear protection from targeting during conflicts, as stated in common Article 3 of the Geneva Conventions "violence to life and person, in particular murder of all kinds" of civilians and persons unable to fight is prohibited. Special protection is also devoted to minorities in several conventions, for example: The United Nations General Assembly declaration prohibits all kinds of intolerance and discrimination based on religion or belief, as freedom of religion and religious belief expression and such are protected and are not to be coerced. The Arab Charter on Human Rights approved by the League of Arab States in 2004 also prohibits depriving any person of their rights based on their race, color, sex, language, religion, political views, or national or social origin.
The Sinai Foundation for Human Rights said: "Considering ISIS an armed group, it is subject to the rules of common article 3 of the Geneva Conventions and the Customary International Law. This group has violated its obligations to civilians and non-combatants, which amounts to a war crime. In areas where ISIS set up its actual dominance, it strategically denied human rights and basic freedoms, and in the context of its attacks on civilians, it has committed crimes against humanity."
Background:
Civilians, including ethnic and religious minorities, who remained in areas under ISIS's control live in a state of terror. Escaped victims and witnesses describe how they were subjected to actions that terrorized civilians and aimed to silence them. Religious minorities in Sinai faced several patterns of abuse which increased in frequency after former President Mohamed Morsi was overthrown in July 2013, reaching their peak after ISIS appeared in Sinai in 2014.
The religious persecution of Christians marks a prominent pattern of abuse by ISIS in Sinai, be it murder, abduction, detonation of or closing down places of worship, or forced displacement. Successive targeting led Christians in Rafah and Sheikh Zuwayed to relocate to Arish with the outbreak of the armed conflict in 2013, before the increase of intensity of targeting Christians by the end of January 2017, which led Christian families to move from Arish to cities of the Delta and Suez Canal regions.
Recurring targeting of Christians in Sinai led Christian civilians to behave in ways that do not represent them, as many Christian civilians who returned to Arish after leaving in 2017 started trying to keep out of sight, and women and girls often wore head scarves as not to be differentiated from Muslim women by militants, as women in Arish usually cover their hair with Hijab or wear Niqab, when previously, Christian women did not cover their hair with Hijab before they left, however, harassment and security threats forced them to do this to hide.
Previous months witnessed the continued targeting based on religion, as the areas of western Sinai experienced a new wave of targeting of Christians by ISIS, killing two Christian civilians during the first quarter of 2021, in addition to four abductions, two of which were documented on video. These incidents come in light of a clear government failure to protect Christians or uphold its duty to try and free them, which brings to mind the terrible attack on civilians that led them to be forcibly displaced from Arish in February 2017 after their houses were burned down and some of them were abducted and murdered.
Recent Posts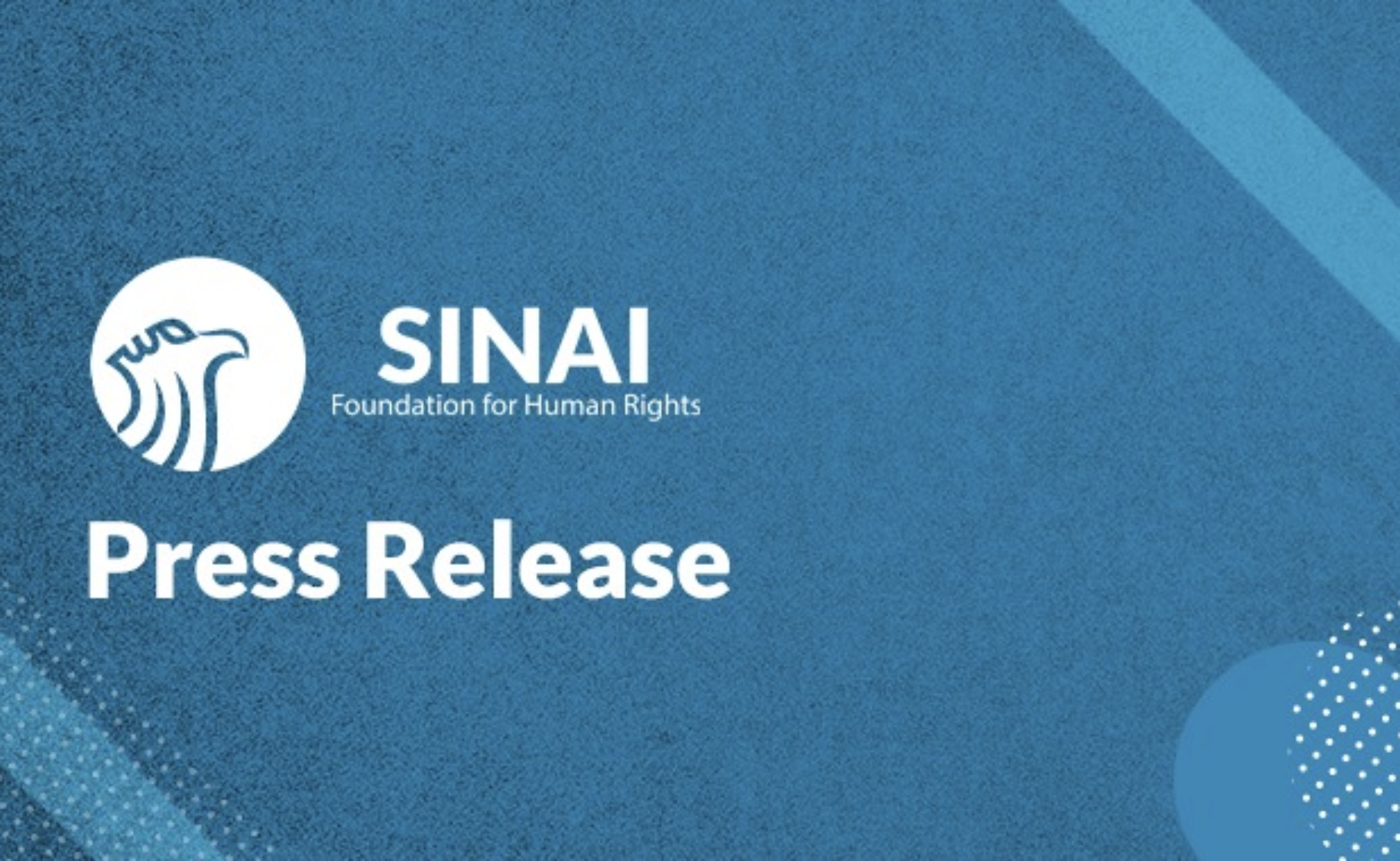 Most viewed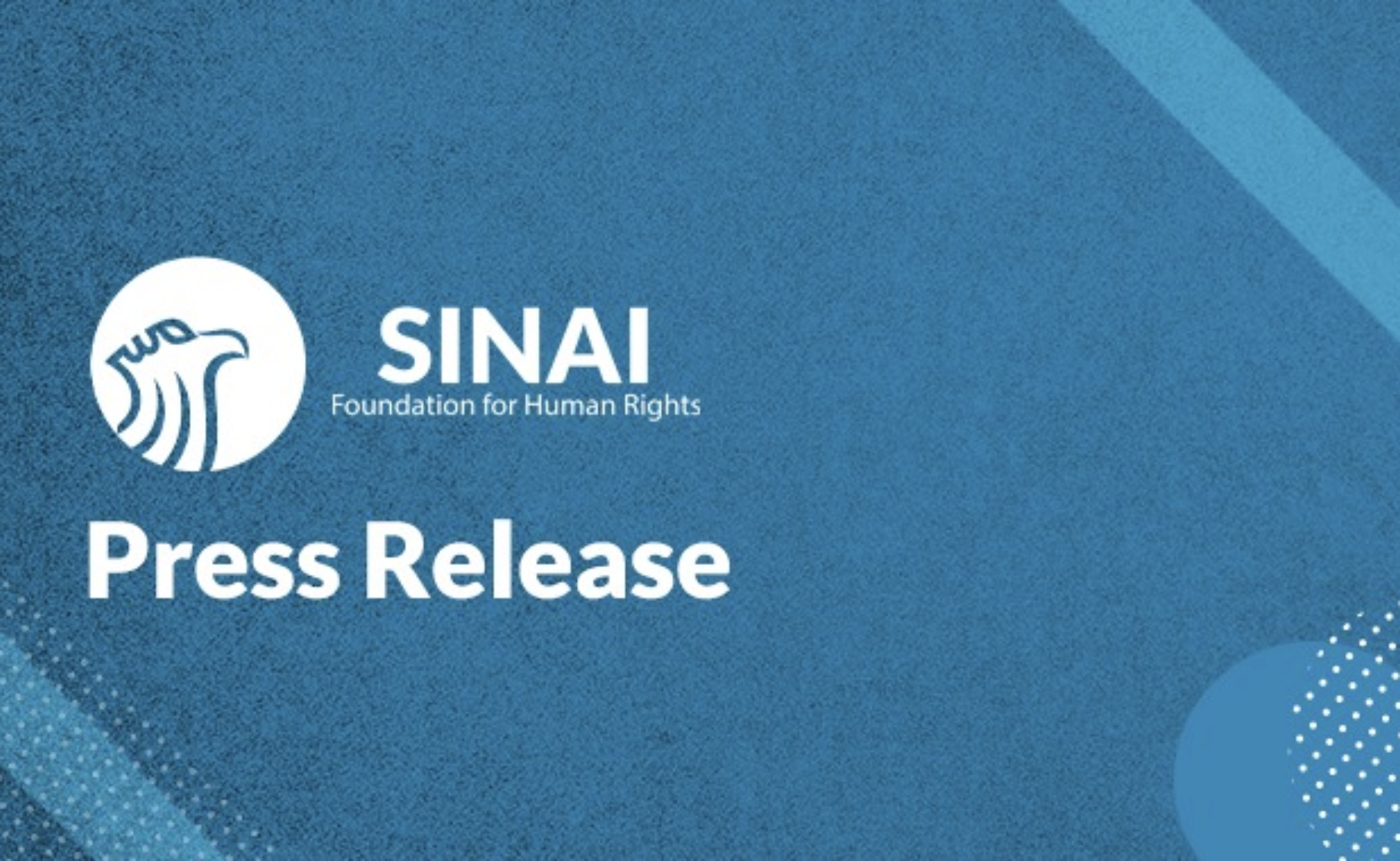 English content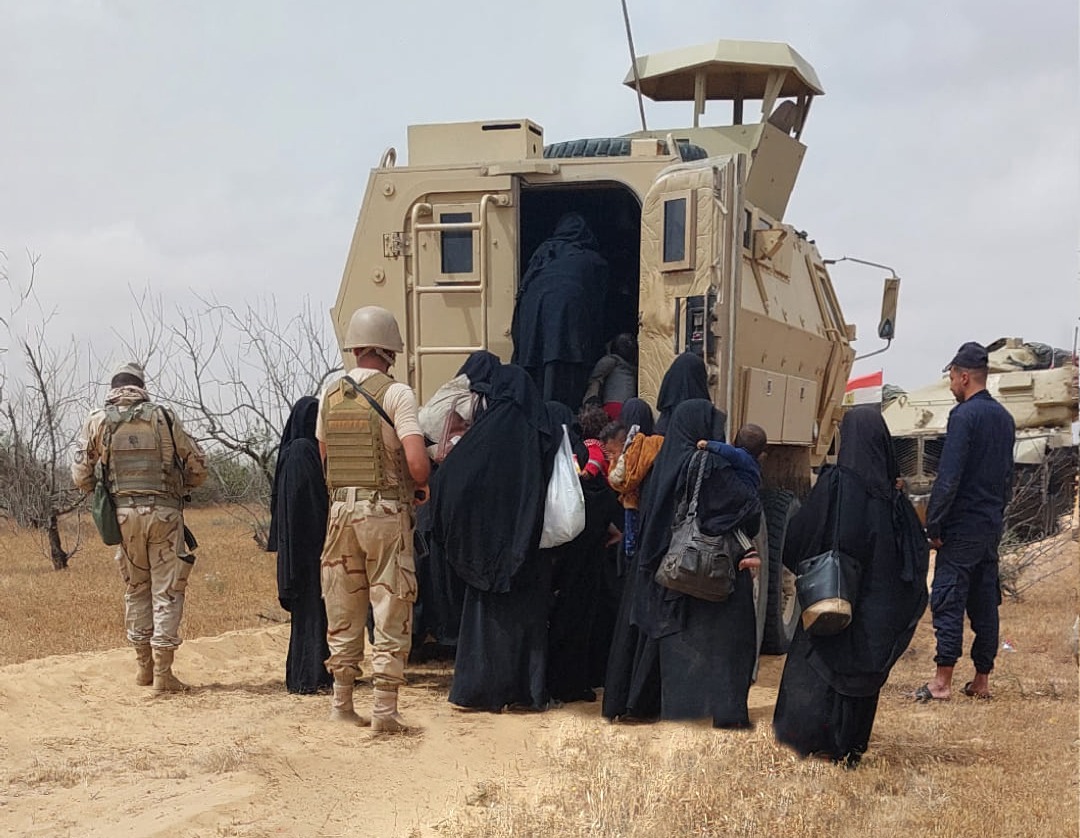 English content